So, graduation! A Translator? And, then what? Louise's story!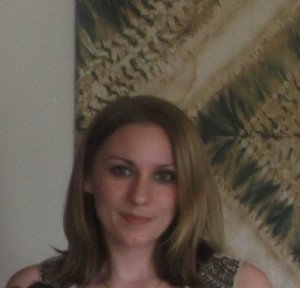 I started my Language studies with no knowledge whatsoever about translation. I used to think that linguists would translate texts from their mother tongue into their second language, and I did not realise that translation was needed everywhere, beyond novels and films.
My MA dissertation led me to conduct some research on the challenges of translating audio-visual material, creating subtitles, and localising humour and culture. The whole process was fascinating and I sure did learn a lot, yetI was pretty much a stranger to the industry and I had no translation experience when I entered my postgraduate degree in Technical Translation & Writing at the University of Western Brittany (Brest).
During the course, I got my first translation jobs with charities or local clubs and associations. Getting experience while helping organisations was exciting and rewarding. It also allowed me to test the waters in a variety of fields to see which texts I enjoyed working on the most and what subjects I was best at.
My fellow students and I also got to meet several established translators who would tell us about their businesses. It was great to see that so many career choices were open to linguists: working in-house, freelancing with agencies, applying to tenders for big clients.
I, for one, was not very confident and could not imagine myself taking the freelancing plunge – although I had really enjoyed the unpaid freelancejobs that I did for my studies, especially the relationships established by e-mail with the "clients".
However, I had to set up a business while still at university as an agency approached me for proof-reading work.At the end of my course, I chose to keep my business for a while because another company had contacted me for translation work. I thought freelance projects might be a good idea as a complementary source of income to the job I would get.
Several months later, the agency where I had trained for my work placement sent me a 12,000 word text to translate. I was very grateful that I had not closed my business after all! This first largeproject completely changed my vision of freelancing, because I worked in "real" conditions: there was no relaxed deadline any more, I was alone at home to work and had to do a certain number of words per day in order to stay on schedule. This experience could have been quite chaotic: my laptop died the day I was assigned the project and I had to get acquainted with my new computer andits OS quite quickly, plus I was living on a very remote peninsula at the time and could only access the Internet through a 3G dongle!
Despite these minor obstacles, the translation was a delight to work on and I really enjoyed the freedom that came with freelancing. Once I passed my degree with honours, I did not look for an in-house position and started prospecting translation agencies for freelance work.
The first few months after graduation were quite difficult as I was mainly working on unpaid tests, but my patience soon paid off and I lived my first feast period three month later.
Today, two years after finishing university, I could not be happier that I dared to try and walk the freelancing path. I've had a few dry spells but my work stream has been quite regular overall, thanks to the great agencies I work for on a regular basis.
Louise Péron has been an English to French translator since February 2011. She works on marketing, touristic and technical texts. Based in Brest in Brittany, France, Louise strives to make the English-speaking world accessible to French audiences by combining her language skills and her lifelong passion for foreign cultures. You can find her on Twitter as @LSPTranslation.